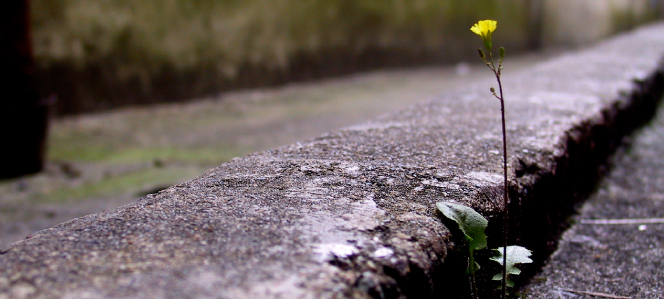 EARLY FAMILY LIFE
I was born on December 29, 1958, and I grew up in Famiglia Salvatori, a family of seven siblings from a western Chicago, Illinois suburb named Elmhurst. I ranked right in the middle among our seven brothers and sisters. 
Ours was a busy household, and we also enjoyed the run of the neighborhood. After school, our home was the place to congregate thanks to mom's enthusiasm to host our friends and her generosity of always having a fully stocked candy drawer in the kitchen, which was one of the true folklore legends of Elmhurst. It was an era of building lifelong friendships, a simpler time when there were no video games, social media, or cellphones. 
It seemed that we were always outside with our friends, bike riding, playing baseball, street hockey and after-dinner games in the back yards. And, when it snowed a lot, we would look forward to creating elaborate paths and tunnels with our snow shovels that led to cool hideouts and forts for all the kids. It was a time when you knew everyone in the neighborhood as a friend and every parent was your parent-by-proxy. As children, we all thought we had great freedom, although later in life we all realized that we were under the watchful eyes of the parents in our neighborhood, which expanded out to several blocks in all directions once we added our friends from school.
MUSICAL INFLUENCES
Our favorite albums in the 1960's were soundtracks from the Wizard of Oz, West Side Story, Hello Dolly, Psycho, and Batman. We listened to Herb Alpert and the Tijuana Brass, the Beatles, Paul Revere and the Raiders, Herman's Hermits, and the Cowsills. In the 1970's, we loved Cat Stevens, Crosby, Stills, Nash & Young, Led Zeppelin, Pink Floyd, Deep Purple, Black Sabbath, the Doors, Alice Cooper, etc. We were captivated by the impressive rise of progressive rock bands Genesis, Yes, ELP, Gentle Giant, PFM, Renaissance, Spirit, and Jethro Tull. This era of music, without a doubt, started the engines of our creative efforts.
Nearly everyone we knew in our neighborhood was learning a musical instrument. My older brother Mike became interested in the guitar after seeing the Beatles perform their Ed Sullivan debut in 1964. He played guitar in bands throughout High School. When I turned thirteen, I became interested in learning how to play the guitar as well. Mike was my first teacher, patiently teaching me some chords. I learned to play quickly, and, within a year, my neighborhood friends and I started our own rock band called "Phase IV," playing Deep Purple and Led Zeppelin cover songs. We played shows and sock hops throughout our first two years in High School. Mike shared his guitars with me; he had an Acoustic Black Widow 24-fret electric, a walnut-body Gibson SG electric and a Hernandis Grade One acoustic classical guitar. I also had a smaller scale Savona classical for lessons.
Towards the end of my Sophomore year, I left Phase IV to focus more on classical guitar, influenced by the quiet passages on the progressive rock albums we loved. The warmth of the nylon strings seemed to be so much more interesting than the chunky block rock chords I had been playing in the band. 
My parents were enthusiastic about my interest and helped me with lessons. My music teacher, Duane Tutaj, started me with traditional classical guitar practice exercises by Carcassi, and then introduced some performance pieces by Sor and Villa Lobos. In March 1976, my parents took me to Orchestra Hall in Chicago to see Andres Segovia in a solo classical guitar performance. Seeing him perform affected me more than anyone could have ever imagined. I was spellbound by the maestro, but I was also struck by the sense of dominance he commanded from the stage. His concert was awesome, but to me, somewhat intimidating. I spent a large portion of that performance holding my breath, and I remember leaving the concert with a feeling of being overwhelmed. I also developed a sinking feeling that formal classical guitar studies might not be the right path for me.
Over the next year, I fell away from the study of the classical guitar as I started to focus on playing bass in Mike's growing progressive rock band Apocalypse. I joined the band as a Junior in High School and played bass and second guitar on my Ibanez 4/6 double neck electric. There were also quiet passages in the Apocalypse songs when I would play the Hernandis guitar. We booked concerts at colleges and universities in Illinois based on a 5-song demo tape we recorded in an Elmhurst basement studio in Fall 1976 (found and released on vinyl in 2022 by Guerssen Records), and we enjoyed a wonderful, creative run performing our live concerts. After my Senior year, Apocalypse broke up as I prepared to go away to college. The timing perfectly coincided with Mike and his wife (Gail - Apocalypse keyboardist/violinist) starting their family.
When I left for college, I sold off most of my band equipment, but traded my Fender Bassman amp to Mike for his Hernandis guitar. We both have realized over the years that I got the better end of that deal, because it changed my life to bring that guitar with me to college, as it has been the main guitar that I have employed to compose and record my music for the past 50+ years!
As a Freshman, I tried to re-engage with lessons after hearing Ray Mueller, head of the Milwaukee Classical Guitar Society, perform on the Marquette campus. After his show, I approached him and we set up lessons, but the study book we worked from was focused on practicing scales (and more scales), so my enthusiasm for lessons eventually waned for a second time. My real interest at the time was to learn the nylon string interludes from Steve Howe and Steve Hackett, my guitar heroes in the progressive rock world. I learned and played the guitar parts of Yes, Genesis, King Crimson, Focus, etc. These guitarists were my inspiration, and ultimately became my teachers-by-proxy as I poured over every note of their more intimate passages. I dropped the needle on their vinyl albums countless times during my collegiate years.
I also continued to collaborate with Mike every time I came home for a weekend visit. We worked on his original progressive rock music in the basement studio that he had constructed in his home in Wheaton, IL. I helped produce his "Waiting For Autumn" album release (1982), which was a more studio-mature extension of our work in Apocalypse.
COMPOSING
It was in the mid-1980's that I started to compose for the nylon string guitar. I was working at an Ad Agency in Chicago at the time, was married, and my wife Ellen and I were busy raising our three sons. Every lullaby album that I bought for my young boys back then seemed to feature same children's songs: i.e., 'Rock-a-Bye Baby'…'Twinkle, Twinkle Little Star'…'Brahms Lullaby' and 'All the Pretty Horses' among others, which made me stop and wonder if anyone was composing anything new in lullaby-land. To say this was the spark of motivation for me to start composing my own pieces for the guitar would be an understatement. During the late 1980's to early 1990's, guitar pieces came pouring out of me. Within a matter of a just a few years, I had accumulated over three-dozen original compositions - never written down or recorded – which were only committed to my memory. 
After a scary airplane 'touch-and-go' landing while on a business trip, the thought occurred to me…if I ever got hit by the proverbial bus…my guitar compositions would be lost forever if I didn't do something to document them. So, I asked Mike to help me to start to record them. He was producing commercial music at his recording studio in the River North area of Chicago at the time and I was working on Michigan Avenue just a few blocks away, so we would meet for lunch every week and work on recording. We also had a friend in Glen Ellyn, IL, Perry Mascetti, who owned a well-equipped recording studio in the basement of his home called Audio Access, and I also recorded there.
Performing was always fun, but never a priority for me…although I do have a key memory that stands out: the countless nights of playing my gentler compositions for my kids at bedtime. It provided the reason and real motivation I needed to complete and perform my compositions in front of a live audience, even if it was just for the ears of three sleepy children. Instead of reading a book like most Dads, I sat on the edge of the bed and played my guitar pieces until they fell asleep. It was like owning a magic wand.  
SALVATORI PRODUCTIONS, INC.
Mike and I started Salvatori Productions in 1995 as a record label and publishing company, and primarily as a place for me to curate, record and release my guitar pieces. The company has grown over the years to now producing and managing seven recording artists. To date, Salvatori Productions has released 32 Albums/EPs (19 of which are my nylon string guitar releases). 
- Visit salvatoriproductions.com
WHY I DO WHAT I DO
In what seems like the blink of an eye, I am now turning my attention to retirement, which offers a perfect opportunity for some reflection.  Looking back, I realize that I have invested the fullness of my adult life very privately trying to capture moments of beauty and ease with my guitar. Of course, I had my focus on the notes when composing, but I was also attentive to the space between the notes as well, which provided my themes and melodies a chance to breathe. 
Truth be told, it was the fact that I did not find joy in studying traditional classical guitar pedagogy that opened the door to forming my unique relationship with the guitar - on my own terms. I found my happiness with the guitar in an intimate, one-on-one relationship in its own warm, natural habitat; late at night, in the threadbare parlor-styled setting of playing to help my kids fall asleep at night. The guitar is a safe harbor to me, a place of peace and harmony.
Inspirationally, I have always cherished the quote from Conductor Leopold Stokowski (1882-1977) who once said, "a painter paints pictures on canvas…but musicians paint their pictures on silence." Related to Stokowski's quote is the old proverb, "speech is silver, silence is golden." And then it was Mahatma Gandhi who once said, "speak only if it improves upon the silence." These pearls of wisdom helped me develop a simple philosophy that guided my decades of composing: less is more. And it truly was this 'less is more' mantra that led me to create my own path in the world of guitar, which I have come to define as 'unencumbered by elaboration, unadorned by ornamentation.'
In a nutshell:
•    I employ simple key signatures that I think best align with the ease of playing the guitar
•    I feel most comfortable in standard tuning, and I trust the first seven frets of the fingerboard
•    I compose in a 'chord and melody' style, and I believe in melodies that can pass the whistle test
•    I tend to use minor chords; they seem more emotive and warmer to me in a way that draws the ear in
•    I try to feature at least one open string in my chord structures, which helps to add more sustain in playability 
•    I employ the free stroke in my fingerpicking style to help create a sense of open space
MY FRIENDLY CONFINES
Simple keys, standard tuning, comfortable positioning, easy chords and melodies, open strings, free stroke fingerpicking…on the warmth and intimacy of nylon strings…are the elements that best describe the cornerstones of my compositions. I also believe that beauty is found in simplicity. 
Perhaps my pieces will catch your ear and spark an interest. If so, I hope that you will enjoy sharing them with your loved ones during your quiet time. I also hope that the lifetime I have invested in composing will help bring the nylon string guitar to the ears of a wider audience, and that my works will connect with folks who enjoy some breathing room in their music. I believe there is more room for peace in open space than in a room full of clutter. 
Quietly Enjoy. 
– Tom Salvatori, 2023